Digital Solutions Keep Restaurant Doors Open
4 Min Read By MRM Staff
Throughout her career, Ellen Linardi has been driven by the passion to build products that help small businesses hold their own against big companies.That desire fueled the Global Head of Product for Clover and her team to help restaurant owners struggling during the pandemic pivot operations and compete in the now digital-first world.
In just three weeks, they created a native solution that allowed Clover restaurant merchants to enable online ordering for delivery or curbside pickup. The team also launched Scan to Pay and Scan to Order solutions that enable customers visiting physical restaurant locations to use menus, order food, and pay for their bill through an entirely touchless experience. This digital innovation has been helpful for small business, with roughly 20 percent of all transaction volume for Clover restaurants running through online ordering.
Modern Restaurant Management (MRM) magazine interviewed Linardi about the digital restaurant experience, contactless payment and more.
Is there any resistance to contactless now?
There's always going to be some degree of resistance when it comes to adopting new technology, but the last 12 months have created a significant shift in the ways consumers expect to pay and restaurants have had to respond.
Restaurant owners understand the need for adopting digital payment options that promote contactless—or touchless—methods of payment, especially restaurants in regions with more restrictive protocols for in-person dining. As a result, any significant resistance to adopting contactless payment methods has subsided. The need that exists today is for more awareness as to what payment experiences are available, and to educate each business regarding how they can create a better dining experience for the customer.
How do you see contactless payments evolving?
One simple evolution has been how we think about the word "contactless," a payments industry term that originally meant tapping a chip card has evolved to encompass a broad range of payment options that limit physical contact between a business and the customer. While accepting traditional contactless payments is a foundational part of payment acceptance, the need for contactless payments is leading restaurants to seek enablement of entirely digital ways to pay, such as online ordering, curbside pickup, ordering within a mobile application, or scanning QR codes to facilitate a digital payment.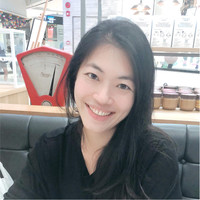 In what ways will contactless be crucial to restaurant recovery, particularly for smaller businesses?
For smaller restaurants unable to have diners on premise, or those with reduced seating capacity, being able to facilitate online ordering is a prerequisite to keeping their doors open. And even when in-person dining restrictions subside in the future, we know that consumers will not all be ready to return to dine-in at once. To that end, it's critical that restaurants are able to meet customers where and how they want to pay, whether that is back at the deli counter to accept cash payment for a sandwich or by the customer engaging digitally via a mobile device so they can order, pay, and pick up their lunch on the go.
How did Clover work to help restaurants pivot during the pandemic? What problem solving was applied?
Clover serves hundreds of thousands of small businesses across the country. Because of that, we were hyper-focused on helping the critical segment of small business owners that own and operate the coffee shops and pizzerias lining Main Street America.
Small restaurants were tasked with keeping their doors open during a pandemic, but also were forced to find a way to compete with larger restaurants in a race for digital enablement. As such, our goal was to create simple solutions within the Clover platform that would enable any restaurant owner to engage their customers in a fully digital manner. In doing so, it was also critical that our technology didn't saddle extra costs on the business, didn't require a complex or costly integration to a third-party, and were simple for both the business and the customer to use.
Within three weeks' time, we built and launched a native solution within the Clover platform allowing restaurant merchants to enable online ordering and digital payments. All of our small business clients using Clover were immediately able to receive orders and accept payments online or through the Clover mobile app. For Clover merchants still engaging with customers in a physical setting, we also launched new capabilities that promoted touchless ordering and payments experiences by enabling their customers to access menus, order food, and pay their bill by scanning a QR code with their personal device.
Can a small business still turn to digital if they haven't done so before?
Yes, absolutely. And if they haven't done so already, I would encourage any small business to start thinking about doing so sooner rather than later. One example of a successful pivot we've seen from a Clover client is a New York City-based sushi restaurant. The restaurant originally offered a variety of dine-in only options like Omakase and other fresh Japanese delights. But when COVID hit, and the city locked down, their business needed to pivot to providing food items befit for takeout and delivery, while also enabling digital ordering and payment for their customers. By utilizing the Clover platform, they were able to leverage online ordering to keep their business open. Now, Clover is working with their restaurant to enable touchless payment capabilities as they prepare to begin hosting more dine-in customers again in 2021.
What got you so passionate about helping small businesses?
Very early in my professional career I fell in love with user-centric product design and developed a passion for building technology that could solve problems for the end user. That passion brought me to Clover where my team gets to innovate on technology that can truly make a difference for small business owners across the globe. Day-in and day-out our mission at Clover is to deliver a technology platform that truly works in a small business owner's favor.
How has your desire to help small businesses been affected by the pandemic? Do you feel even more determined?
One thing the pandemic revealed was the positive impact a platform like Clover can have on the daily lives of consumers, and how our ability to quickly pivot and innovate to enable new commerce experiences could bring significant value to a small business.
It also revealed that many small businesses were being left behind in the race for payments innovation. While larger businesses—specifically in the restaurant industry—were able to leverage their highly integrated digital capabilities through in-house mobile applications, many small businesses struggled mightily when foot traffic at brick-and-mortar locations slowed. In many cases, local restaurateurs were without a means to compete in their own neighborhood against larger chains.
Because of that, I feel more determined and committed than ever to help the small business community. As the restaurant industry continues to innovate to move forward, it is critical that we think about how we can bring small businesses owners forward with us.