Creating a Celebrated Culture
3 Min Read By Dan Hyman
Call her a people person, if you will, but Christie Schatz's desire to connect with others runs far deeper. So much so that she's made it her career's work: as Chief Talent Officer at Sonny's BBQ, Schatz is ever-passionate about coaching and developing talent and, most importantly, creating a positive career experience for the barbecue brand's thousands of employees. "I've loved every minute of it," Schatz says with a smile one recent afternoon. "If I can make an impact in someone's life, that's so important. I take pride in trying to find incredible talent and providing growth opportunities."
Schatz's passion for her job goes a long way in explaining why Sonny's BBQ has become well-known for its celebrated workplace culture — one based on kindness and respect as well as the desire to better the lives of its team members.
"Employee handbooks can only take you so far as a company," Schatz offers. "We learned a long time ago we need to dive deeper with our employees in order to get to know them on a personal level. Largely because in restaurants we have to move quickly, and handbooks and policies can only guide to a certain degree. Team members on our front line have to respond in different ways to help create a great guest experience. So, culture, more than policy, helps guide our team members and their actions. People need to be able to show their true colors."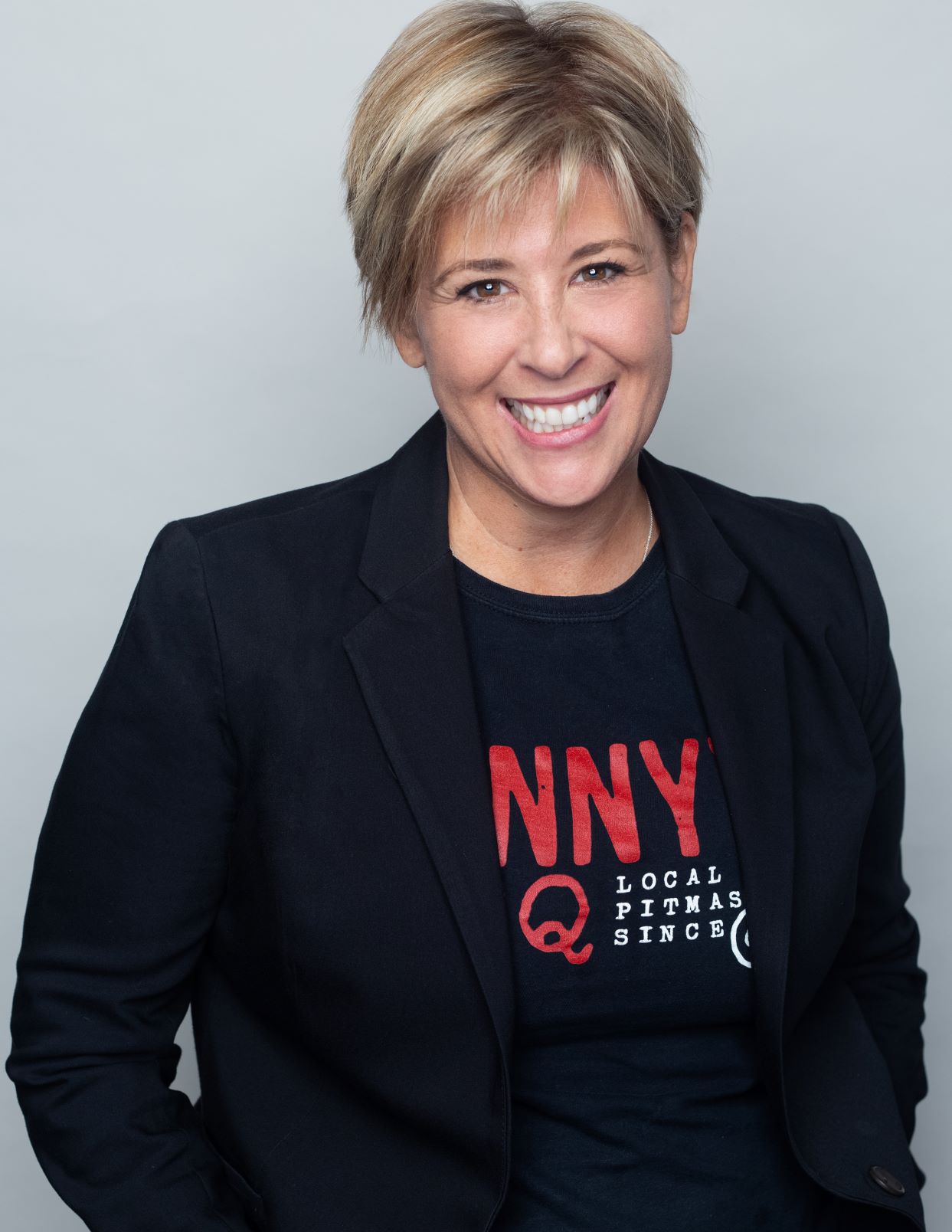 Throughout her twenty-plus years at Sonny's, Schatz says she's made it her mission to focus on talent and culture. She's not just focused on bringing in top-tier talent but on developing and nurturing it. "We invest in great talent — we also utilize tools when hiring to predict performance," she explains before mentioning how Sonny's also focuses heavily on identifying "skills gaps" in potential employees. "Because even though they may not have all their skills fully developed yet," she notes of future employees, "they may have incredible potential that we just need to explore. It's why I particularly love identifying young talent and bringing them into the Sonnys family."
Talent and culture, in essence, go hand in hand, she says. Especially in the restaurant business, and at a place like Sonny's BBQ where positivity is a necessity. "If you don't have great team members who are in line with your mission and values it's hard to build a strong culture."
Schatz has seen the evolution of the culture at Sonny's BBQ firsthand. When she started there in 2001, she admits they followed more traditional Human Resources approaches: 360-degree feedback reviews, training managers on performance reviews, and creating manuals that no one would even open. "I quickly figured out that those sorts of tools turned against us," she says proudly. "So we started learning what really drives people as we changed our culture," she adds, and, to that end, "we began to focus more on listening, human connection, understanding what motivates people uniquely."
Schatz leans heavily on science to back her talent strategy at Sonny's. Specifically, she is a fan of positive psychology, and focuses on personal strengths and engagement in the workplace. To her, it's essential to stay focused on the skills and offerings people bring to the workplace, in turn, providing them a sense of purpose and job fulfillment. She adds that the discoveries in her learning journey were "wildly helpful" in how she approaches talent at Sonny's: "It's given me the baseline to understand how to best motivate and inspire team members to be effective and productive."
The future ahead at Sonny's BBQ is a bright one, Schatz says. And she'd like to think it's because of the positive culture she's helped create there over the years. What advice would she give to those looking to follow in her footsteps and make an equally impressive mark on their company?
"You really have to understand and stay focused on the employee experience and employee life cycle," she says. "That will inform everything you do. Whether team members stay for a while, or whether they continue their journey elsewhere, we hope that we can make a positive impact on them, and that impact carries them forward to making the world a better place."