Architectural Salvage: Hot Restaurant Design Trend
3 Min Read By Temi J. Sacks
As the desire to develop new and update older restaurant establishments increases, designers and owners seek to add an authentic historical touch to their spaces by incorporating architectural salvage.
Upcycled antique fixtures ranging from industrial lighting and chicken wire glass to historic chandeliers and reclaimed wood tables add the perfect sustainable transformation to the dining experience, according to Noel Beauchamp, of Olde Good Things, an architectural salvage company with retail locations in New York, Los Angeles and Scranton, PA and a major online presence.
Unlike demolition, architectural deconstruction requires finesse instead of shear force. Reusable items such as marble fireplace mantels, crystal chandeliers, large mirrors and intricate cabinetry can lose their value if they are damaged during the salvage process.
"While this notion is commonly used in industrial premises, many restaurant interior designers are increasingly applying the raw, rough, and down-to-earth aesthetic as a modern industrial chic décor," noted Beauchamp."
It is a growing trend that's being embraced in the hospitality industry as seen by Olde Good Things' creative partnerships with the following three restaurant designers:
Designer Alsun Keogh of Nusla Designs, created the industrial chic look at Washington, DC's Nicoletta Italian Kitchen and Brew'd Coffee Bar, top photo, by mixing layers of architecturally salvaged industrial holophane fixtures with steel and glass elements. A partition wall created from raw steel and using large sheets of corrugated chicken wire from old factories separates the bar and the main dining room without closing off either space.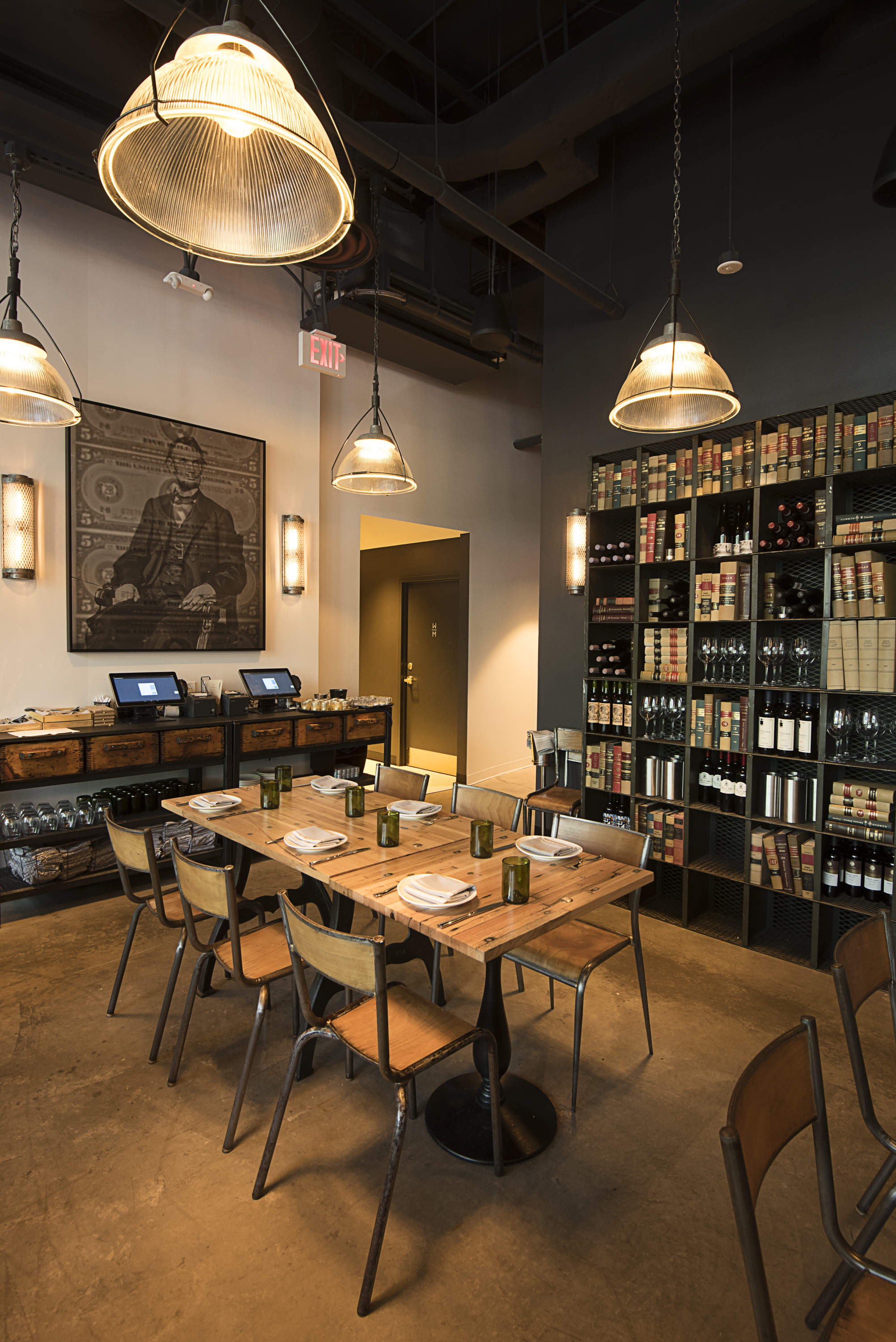 "The seating is leather, rich, dark and comfortable, while the tables are made from recycled industrial floors including original screws," Keogh noted, "Old French school chairs add a whimsical touch. Lighting fixtures made from WWI machine gun parts and Edison bulbs continue the industrial chic effect into the bathrooms. And a makeshift wine display was created from old 1950s office cabinets filled with old legal books, wine bottles and votive candles for a charming accent wall."
Designer Erica Diskin, Assembly Design Studio, as a restaurant designer, she noted that "It's our job to create an authentic dining experience that supports the often lofty culinary goals of ownership. As the saying goes, you eat with your eyes first. So, it's very important that your surroundings show the same level of attention to detail that a five-star chef would show in the kitchen."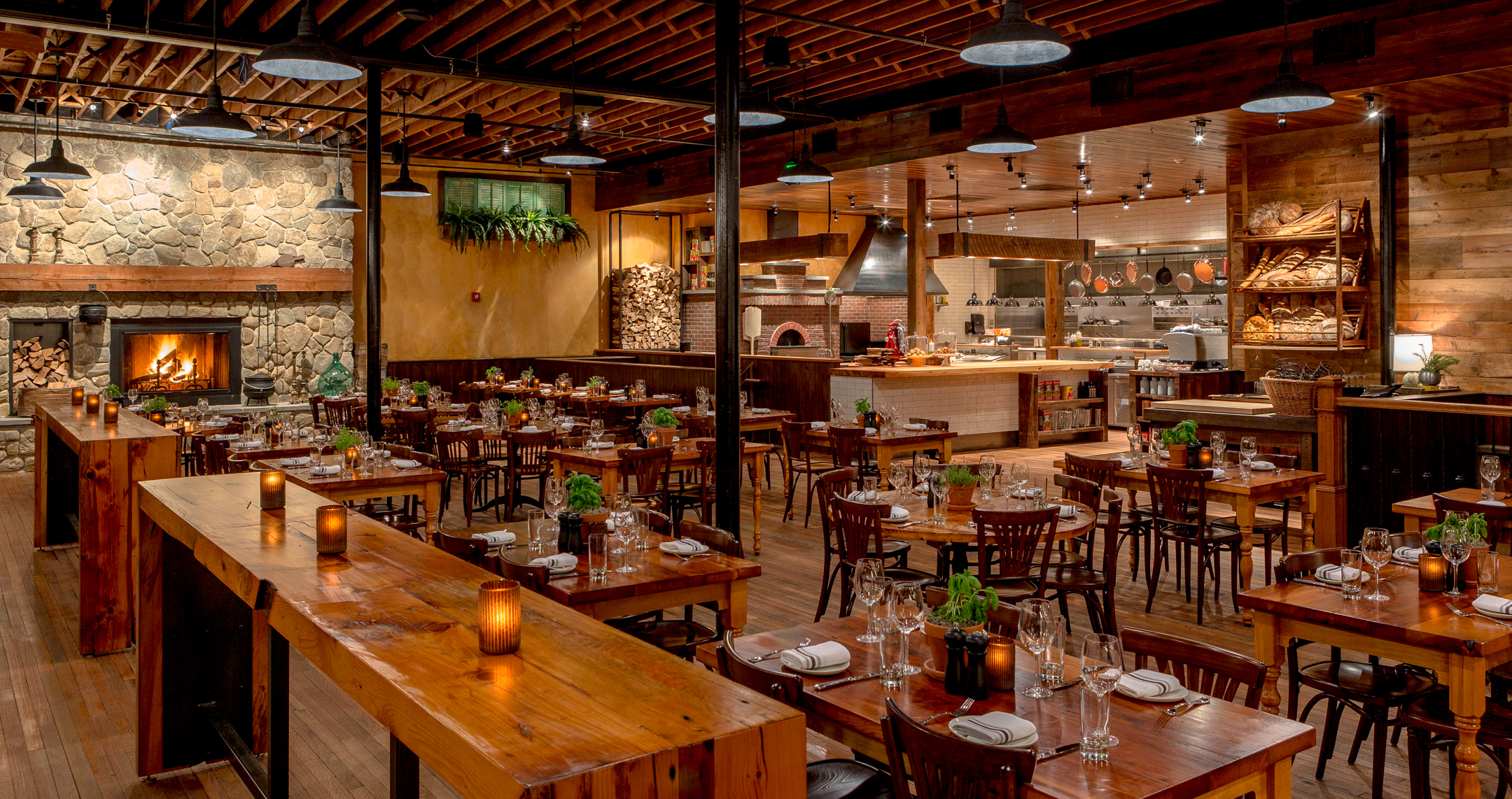 "The reclaimed pieces we've been able to place in our projects are almost always the most talked about design elements in the room. Perfectly worn, full of history, and impossible to recreate, Ledger in Salem, MA is probably our best example of purposeful repurposing. The restaurant was designed in a historic building that once housed one of America's first banks. From safe doors all the way down to the original security guard's suit, we made sure to use all the original design that we could," said Diskin.
"Other successful architectural salvage examples include: a pair of gorgeous copper fire doors that we hung on brick and used as decorative sliding video screen covers at The Broadway in South Boston, vintage shoe racks that we refurbished and used as a dramatic bread display at Capo in South Boston, and an incredible set of vintage classroom doors with original hand painted lettering that we used as bathroom doors at the Bourbon Bowl bowling alley in Greensboro, North Carolina.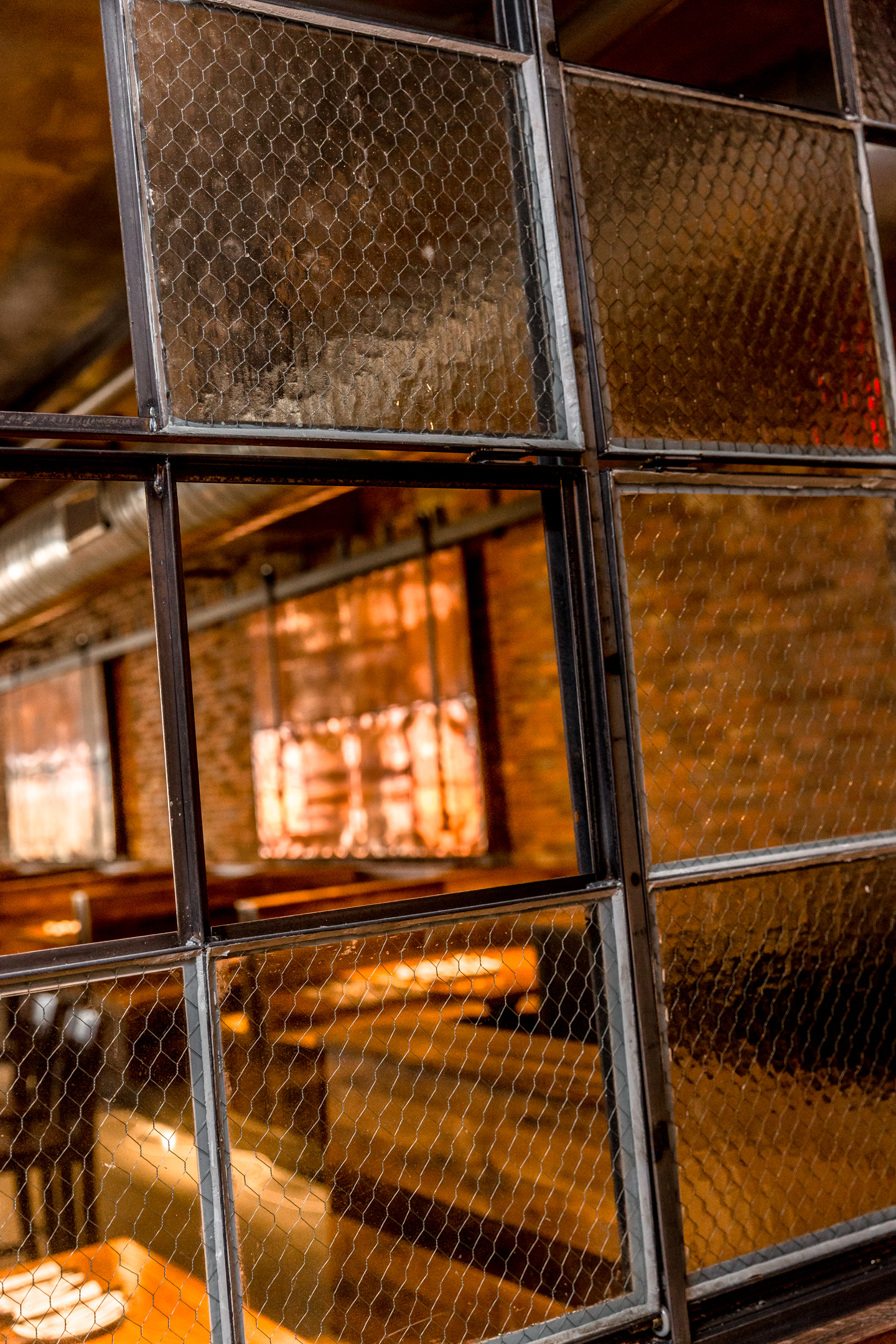 Restaurateur Seth McClelland notes that the atmosphere rates as the most important thing that causes a customer to return again and again.
"Architectural salvage has been crucial to the authenticity of the atmosphere in my venues," said McClelland. "To help create a cozy conversation area in my prohibition-era speakeasy, The Mirror, Washington, DC, I added a soft cocoa leather couch, vintage cocktail table, crystal chandelier and industrial metal stools."
"I have sourced original tin ceiling tiles for my general store style sandwich shop, The People's Drug in Alexandria, VA to add authenticity and create a warm ambiance to the dining experience," added McClelland. "And for the underground basement venue cocktail bar, Never Looked Better, Washington, DC, I sourced vintage brass subway light fixtures to help add a bit of industrial chic."