AI Flips into White Castle and Resetting America
13 Min Read By MRM Staff
In this edition of MRM News Bites, we feature robots in fast food, virtual education and chef-inspired, plant-based ice cream.
White Castle Employs Flippy the Robot
White Castle launched a planned pilot with Miso Robotics – creators of the first autonomous grilling and frying kitchen assistant, Flippy – to accelerate the adoption of artificial intelligence and robotics in the restaurant industry. As part of the deployment, White Castle will bring the new version of Flippy, Robot-on-a-Rail (ROAR), into kitchens for testing and future integration. The deployment will put autonomous frying to work for enhanced production speeds, improved labor allocation and an added layer of health and safety in the cooking process.
"White Castle is an industry innovator, and we take a great amount of pride in our history – never forgetting about the future ahead," said Lisa Ingram, CEO of White Castle. "With 100 years of quick service success, the time has never been more perfect to envision what the next century of White Castle and the restaurant industry looks like. Miso Robotics understood where we could improve and stay true to White Castle's brand of taste, innovation and best-in-class dining. A great customer and employee experience is in our DNA, and we are thrilled to bring the future into our kitchen with solutions that will transform the industry and make the White Castle experience all that it can be for generations to come."
"Miso Robotics couldn't be more excited to bring Flippy ROAR into White Castle," said Buck Jordan, CEO and Co-Founder of Miso Robotics. "Artificial intelligence and robotics brings a very real opportunity to continuously enhance the cooking process and optimize taste for restaurants. White Castle's brand is iconic, navigating new challenges to bring their menu to more customers, prepared in a healthier environment by staff in better working conditions that adhere to social distancing needs is something only Miso Robotics can do. We look forward to being a part of White Castle's next 100 years."
Flippy ROAR will deploy later this fall. The deployment will test speeds in production, taste, quality and operational optimization with backend POS integration. Following integration, Flippy ROAR's zero-footprint design will be tested to improve employee and food preparation, for wider location integration.
DoorDash Supporting Black-Owned Restaurants
DoorDash is launching new initiatives to support Black-owned restaurants on the DoorDash and Caviar platforms.
The company will be matching loans for Black-owned businesses through a new partnership with Kiva and will match loans to U.S-based participating restaurants of DoorDash's program to support Black-owned businesses who Kiva approves for a loan* by seeding a revolving loan fund starting at $150,000 with potential to grow the investment in the coming months.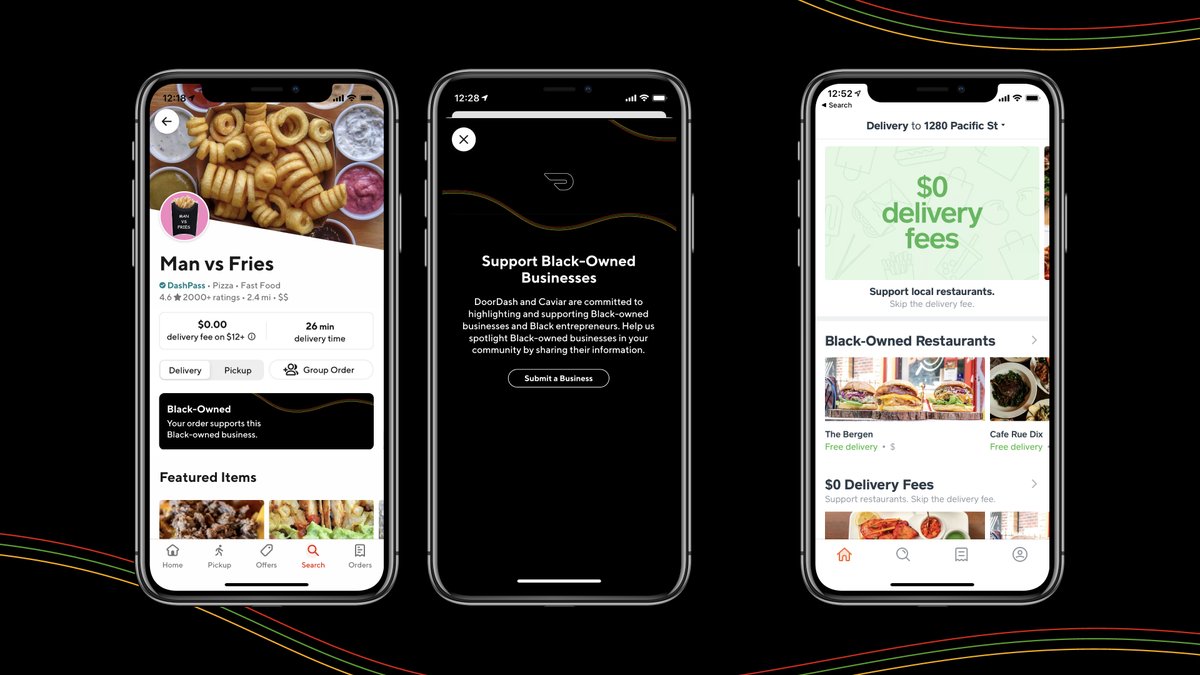 In June 2020, DoorDash saw a 275x increase in the frequency of searches for Black-owned businesses compared to the month prior so they are making it easier for customers to support Black-owned businesses in their neighborhoods by launching new in-app features on DoorDash and Caviar to highlight and support independent Black-owned businesses and Black entrepreneurs: Hundreds of Black-owned, independent restaurants across more than 30 states have opted into DoorDash's program to support Black-owned businesses and are searchable on DoorDash by keyword "Black owned". Each merchant that is highlighted as a Black-owned business has provided approval to be featured, either through direct contact with our team or by signing up through doordash.com/black-owned. Restaurants interested in opting in or customers interested in recommending their favorite Black-owned restaurants can visit doordash.com/black-owned. Participating restaurants on the DoorDash platform are also identified by a banner on their store page.
Customers who click to learn more will be invited to suggest additional merchants that are Black-owned. Customers will see Black-owned carousels on DoorDash in select markets including Washington D.C, Baltimore, Brooklyn, Manhattan, San Francisco's East Bay, Cleveland, and Richmond and on Caviar in LA, Brooklyn, Queens, and San Francisco's East Bay to further encourage customers to support Black-owned businesses in their neighborhoods. This prime in-app placement on the DoorDash and Caviar platforms aims to further boost customer discovery and selection. They are offering $0 delivery fees** from all merchant partners in DoorDash's program to support Black-owned businesses on DoorDash and Caviar through the end of 2020. With the goal of creating a platform that reflects the communities we serve and to reduce barriers to entry for Black-owned businesses to partner with DoorDash, beginning today and continuing through the end of this year, independent Black-owned restaurants in the United States and Canada can sign up for free with DoorDash and Caviar and pay zero commissions for 30 days.
Contactless Connect
QSR Automations added contactless features within ConnectSmart Kitchen and DineTime. Customers can now:
Easily create and print QR codes to join the waitlist. This new touchless feature provides diners with a contactless way to join the waitlist for a restaurant. With a QR code, guests can easily scan the code safely from their own device and join the waitlist through DineTime.
Add a dynamic QR code link to seater receipts, allowing operators to point guests to any relevant website including digital menus, loyalty programs, COVID-19 policies, promotional offers or online payment options from the comfort of their own device.
Leverage two-way SMS to notify diners of order status updates from ConnectSmart Kitchen, including when the order is complete – allowing for no-contact pickup.
QSR Automations CEO Lee Leet said, "As the restaurant industry continues recovery efforts from the pandemic, we're going to see more and more social distancing measures required. These latest feature enhancements provide simple ways operators can ease hesitations and offer safe environments for both on-premise and off-premise diners."
Resetting America
Jon Taffer launched a new program on his Taffer Virtual Teaching platform, Resetting America. Free of charge to participants, the interactive class will consist of six courses for hotel, restaurant, casino, nightclub, and bar owners to learn how to adjust and succeed in the new marketplace conditions that will exist post-pandemic. The goal of the Resetting America course is to help small businesses in the hospitality industry not only stay open but thrive during and after the pandemic.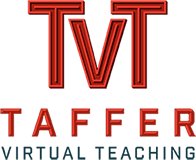 In typical Taffer fashion, he takes a no-holds barred approach to instruct these business owners to think beyond getting ready to reopen, and instead prepare for the challenges that lie ahead. The six courses are designed to be interactive and adaptable based on the students' response to key questions, and will impart the essential components of operating successfully in this new reality:
Trust and Transparency: The modern customer now prioritizes trust in choosing a business to patronize and desires an understanding of what measures have been taken to assure their safety.
Changing Minds: Customers need to change how they think about you, and to do that, businesses first need to understand how they think, and react to it.
Openness Moving Forward: Market from weaknesses and allow them to become your strength. Share your challenges, show how they led your business to innovative solutions.
"We know this pandemic will eventually end, and our industry has to look at the process of coming back as a complete reset of our industry," said Taffer. "We have a massive opportunity to thrive if we do this right, but it'll only happen if we spend today solving tomorrow's problems. Resetting America is all about looking out to the future and creating solutions that will resonate in the months and years to come."
The Resetting America course is free to enroll now at https://taffervt.com/resetting-america/.
Bbot Secures Financing
Bbot Inc. announced a $3 million seed funding round led by Craft Ventures, an early-stage venture fund headquartered in San Francisco.
Bbot offers a configurable solution that helps restaurants, bars, hotels, cinemas, and other hospitality organizations create digital menus and provide guest-controlled, contactless ordering and payment. Bbot works for in-venue dining, delivery or pickup, giving guests more flexibility to order and pay on their smartphones, without the need to touch a printed menu, closely interact with a server, or use a credit card. The company currently serves more than 500 hospitality customers in categories such as fine dining, fast casual, breweries, food halls and hotels.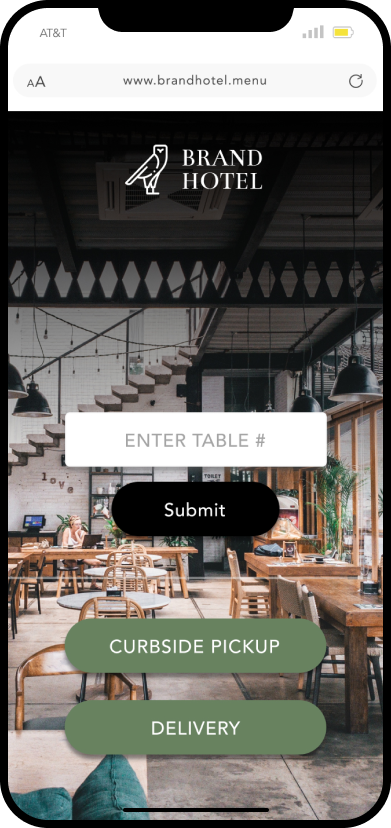 "The hospitality industry, now more than ever, needs technology to help bars and restaurants reopen safely, while providing a quality customer service experience. Bbot was created to help clients become more efficient and profitable, with technology that's intuitive for guests and operators alike," said Steven Simoni, CEO and co-founder of Bbot. "We are helping our hospitality customers redesign their businesses in the wake of COVID-19 and provide a solution that they can continue to use beyond the pandemic."
Bbot solutions can integrate directly into a venue's existing ordering and payment system. Patrons can access digital menus and payment options with any smartphone by entering QR or location codes found at tables within the venue. With the seed round investment, Bbot plans to hire top talent, expand its market presence and accelerate its product roadmap. Immediate product developments include the launch of new point-of-sale system integrations and support for European customers.
"Bbot's solution is exactly what restaurants, bars and hotels need right now to survive during and after the pandemic," said Jeff Fluhr, partner at Craft Ventures. "Dine-in guests prefer the safety of contactless ordering right from their mobile phones while home delivery customers want to use their phones to order from the restaurant's mobile site. By using Bbot, restaurants give both types of diners exactly what they want while improving their own margins and increasing the chance of success."
"Bbot's mobile ordering solution allowed us to take more control over our delivery and takeout business, reducing our reliance on third-party services and their high commission fees," said Simon Kim, owner of Michelin-starred Cote Korean Steakhouse. "It was easy to implement and it integrated with our existing software solutions. I'd recommend Bbot to anyone in the industry looking to launch online ordering or in- venue ordering."
Valrhona Secures B-Corp. Certification
After almost three years of following a strict process, Valrhona has earned the B Corporation® certification. This rewards the companies that are the most committed in the world to performance, transparency, and social and environmental responsibility.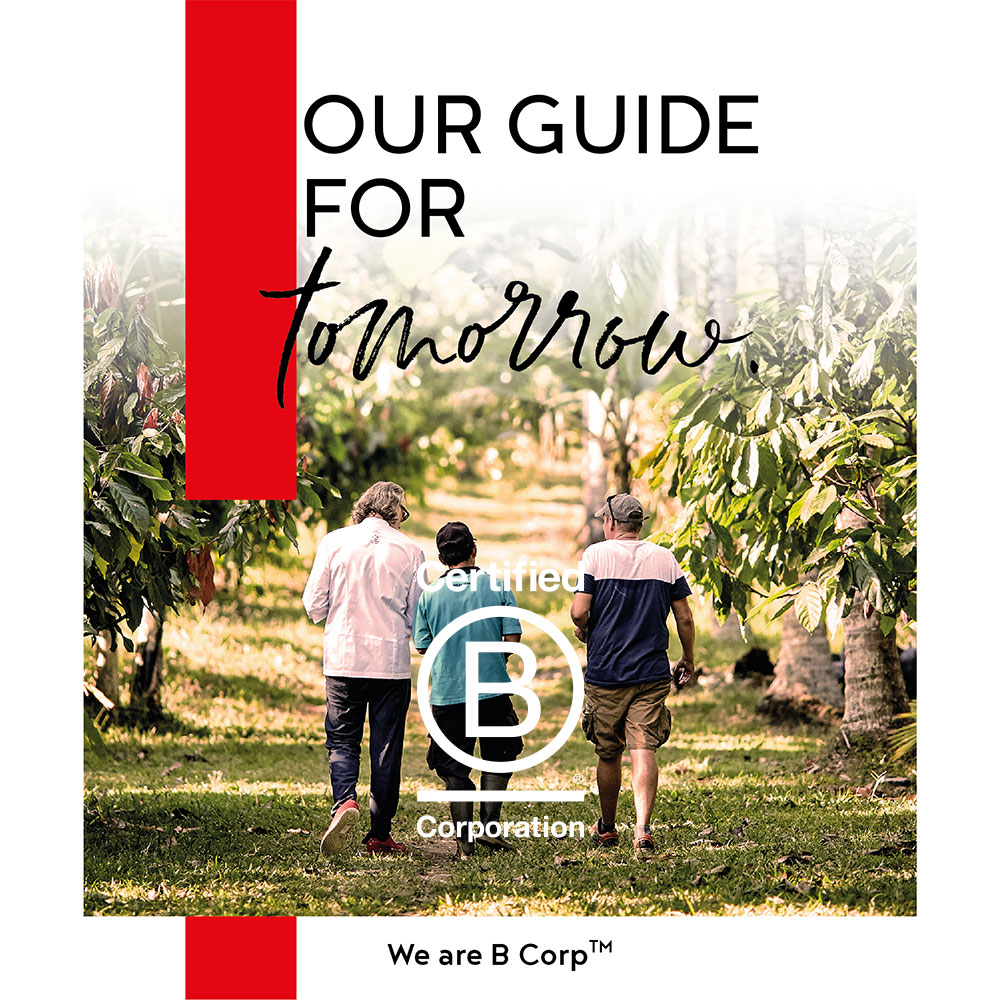 "Together, good becomes better.' "Profit, the planet and humans are all tied together when it comes to a company's livelihood. B CorpTM is the approach for progress that I have wanted Valrhona to be a part of. It's a true guide for challenging ourselves and creating positive impact for the world." said Clémentine Alzial, CEO of Valrhona.
Launched in the United States in 2006, the B Corp community brings together companies around the world who place their societal mission at the core of their purpose. They meet the most demanding standards in terms of social and environmental impact. Valrhona has therefore joined the ranks of Patagonia, Innocent, The Body Shop, and more. For each of these companies, the challenge is not just to be the best in the world but to be the best for the world, through a proactive and responsible approach. B Corporation certification measures company performance in five areas: governance, workers, customers, community and environment. To qualify, a company must to take into account all of these dimensions, and not simply shareholder value. Information is scored on a 200-point scale, with a minimum of 80 points required to receive the precious certification. With 88.3 points, Valrhona is now the largest chocolate maker for professionals in the world to earn the B Corporation certification, an impressive performance as the average score for participating companies is 50.9 points. Of the 80,000 organizations worldwide that have undertaken the evaluation, only 3,200 have received the certification, representing 130 industries and 60 countries.
Chef-Inpsired Charity
Eclipse Foods is partnering with some of the most exciting chefs across the US to announce a new series of limited edition collaboration flavors for the summer, with 100 percent of proceeds going directly to chefs' charities of choice. For the first time ever, Eclipse offers these exclusive flavors, alongside their own signature flavors, throughout the US with nationwide shipping. Eclipse debuted their plant-based ice cream to much acclaim late last year through partnerships with beloved ice cream brands OddFellows in New York City and Mitchell's Homemade Ice Cream in San Francisco.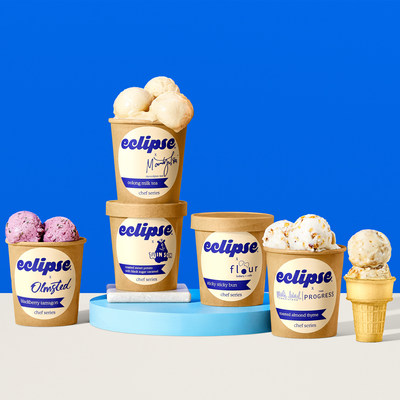 Now for the first time, Eclipse is shipping their ice cream nationally, and partnering with a diverse group of notable chefs and restaurateurs — from established Michelin star winners to rising star talents — to create new limited-time collaboration flavors. All proceeds benefit the chefs' charities of choice, which include their own local efforts to feed their communities, as well as other grassroots organizations that are advocating for causes they are passionate about.
The first round of collaborations include:
Greg Baxtrom Olmsted and Maison Yaki (Brooklyn): Blackberry tarragon ice cream with proceeds benefiting Olmsted's food bank to feed people in need in Brooklyn.
Moonlynn Tsai, co-owner of Kopitiam and chef of Heart of Dinner (NYC) – Honey Phoenix Oolong milk tea ice cream with proceeds benefiting Moonlynn Tsai's Heart of Dinner organization that provides culturally appropriate emergency meal assistance for the elderly and underserved in the Asian immigrant population affected by COVID-19.
Trigg Brown of Win Son (Brooklyn): Sweet potato and salty black sugar caramel ice cream with proceeds benefiting Street Soccer USA, which uses sports to improve the health, education and employment outcomes for the most disadvantaged Americans.
Joanne Chang of Flour Bakery (Boston): Sticky sticky bun ice cream with proceeds benefiting Flour Bakery's Feed a Bostonian in Need program.
Nicole Krasinski of State Bird Provisions and The Progress (San Francisco): Toasted almond thyme ice cream with proceeds benefiting Black Earth Farms, a grassroots Pan African and Pan Indigenous Farming Collective growing food in the East Bay.
Each month through the summer and early fall, Eclipse will launch a new round of limited edition chef collaboration flavors, with future chefs including Chef JJ of Fieldtrip, Michael Tusk and Jennifer Felton of Cotogna in San Francisco; Maya-Camille Broussard from Justice of the Pies in Chicago; Heather Sperling of Botanica in LA; Abra Berens of Granor Farm in Three Oaks, Michigan; Carolina Santos-Neves of American Bar in NYC; Leah Cohen from Pig & Khao of NYC; Taka Sakaeda, Jihan Lee and Lisa Limb of Nami Nori in NYC; Sam Smith of Tusk in Portland; Tom Naumsuwan of Wayla in NYC; Ken Oringer and Jamie Bissonnette of Coppa, Toro and Little Donkey in Boston; Ben Daitz of Num Pang in NYC; Michael Zaro from Zaro's Family Bakery in NYC; Suzanne Cupps of 232 Bleecker in NYC; and others.
Each chef collaboration pint is $17.99.  
Scotty P's Big Mug Coffee 5 Star Program
Scotty P's Big Mug Coffee launched a 5 Star Program to wholesale and retail accounts to assist U.S. businesses of any type or size during pandemic. The company offers ground coffee or whole bean in 12 oz. bags & 2 lb. retail bags, and 5 lb bags. They also offer pricing via email/payment via PayPal for restaurant frac packs in 2 or 4 oz. packages, KCups, and coffee pods. For no additional costs or fees, Scott and Scotty P's Big Mug Coffee promote wholesale and retail partners via various social media posts on numerous accounts and a customer newsletter. The 5 Star Program exposes businesses to over half a million potential customers. The company's logo and information is added in several areas on the brand's website.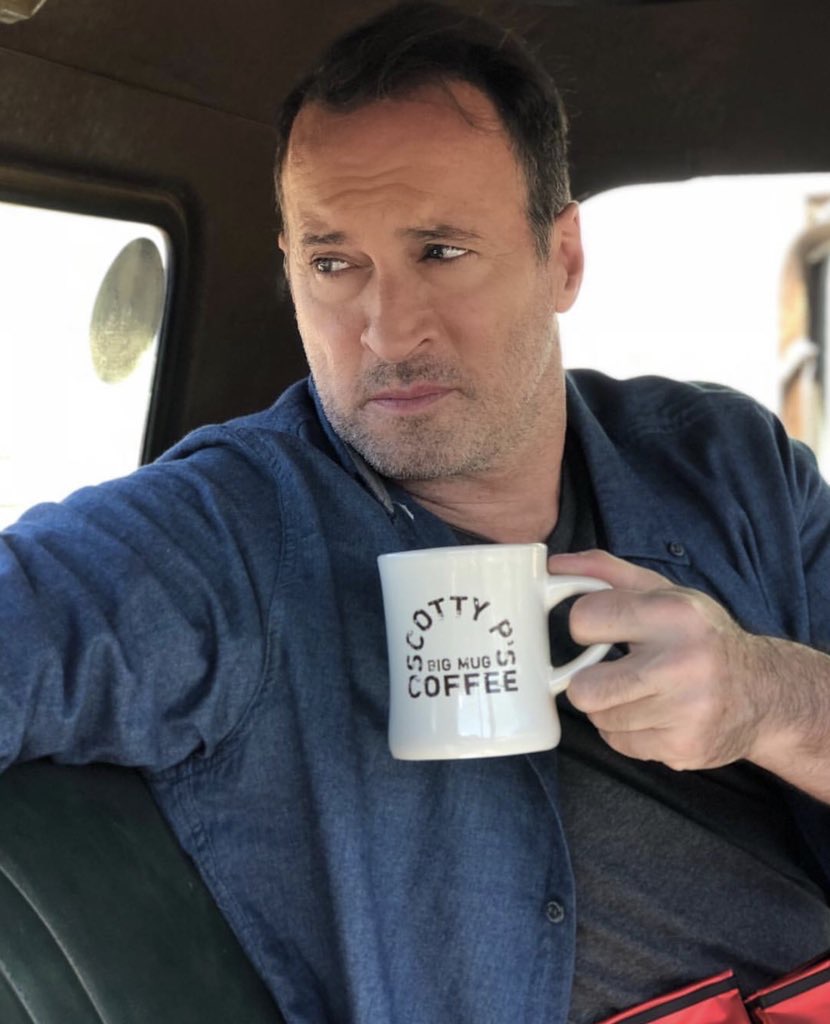 Scotty P's Big Mug Coffee is a company focused on developing and sourcing high quality coffee blends from around the world. It was founded by Scott Patterson who portrayed diner owner, Luke Danes, in the hit series Gilmore Girls. 5 Star Partners even receive a phone call from Patterson and will have mentions in his upcoming media interviews and more.
Fresh Approach to Kosher
Burnt Offerings, Nevada's only Orthodox Union (OU) Kosher Certified Restaurant, is bringing a fresh approach to Kosher dining to the greater Las Vegas Valley. This distinct certification brings a whole new level to mindful eating with a 24-hour surveillance of the restaurant's kitchen and an on-site, full-time kosher supervisor to maintain the restaurant's status.
"We felt that it was necessary to achieve the highest level of Kosher certification to bring peace of mind to our patrons," said Executive Chef Jennifer Eckmann. "Not only is this important for our Jewish guests with strict Kosher dietary restrictions, but the certification is also appealing to our vegan customers, guests with allergies as well as those who may be focusing on mindful eating as we are able to ensure that there is no cross-contamination with animal products. There's something for everyone on our menu."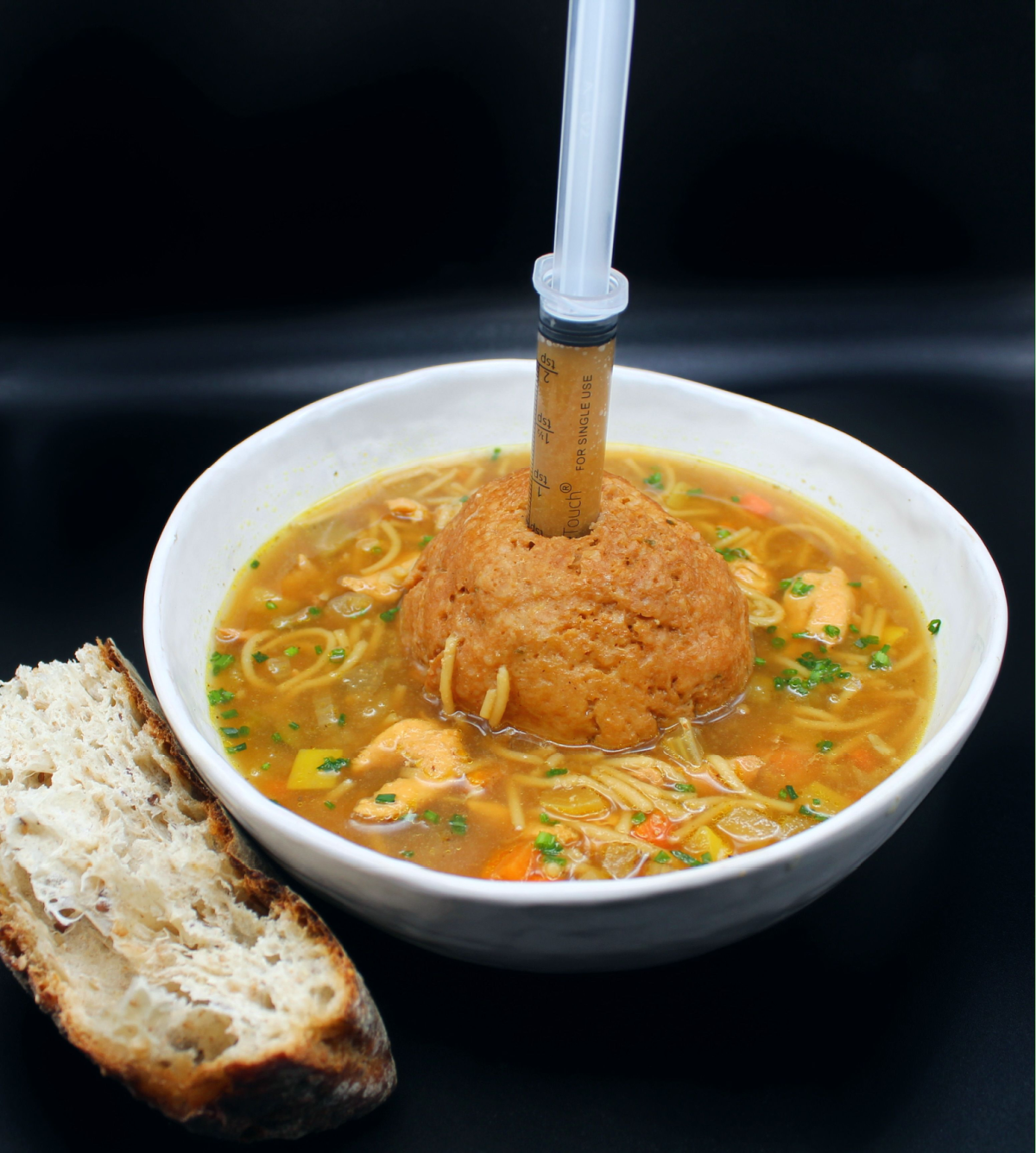 The restaurant features a dairy-free and shellfish-free menu with only the highest quality Kosher meats available. Guests won't find any sort of shellfish on the menu. Instead, Chef Jennifer Eckmann has created a new-yiddish, pan-fusion menu including modern Jewish dishes, American classics, Italian staples and Polish imports.
Virtual Valrhona
For the first time ever, the chocolate and pastry experts at Valrhona are proud to offer a series of online demonstrations. Enjoy the same expertise you expect from L'École Valrhona in a convenient, virtual format. Renowned L'École Valrhona Executive pastry chef, Guillaume Roesz will lead students through six demonstrations from Valrhona's professional pastry kitchen in Brooklyn. A culinary degree and experience in a professional kitchen are not necessary, but a foundation of basic pastry techniques will help students be successful.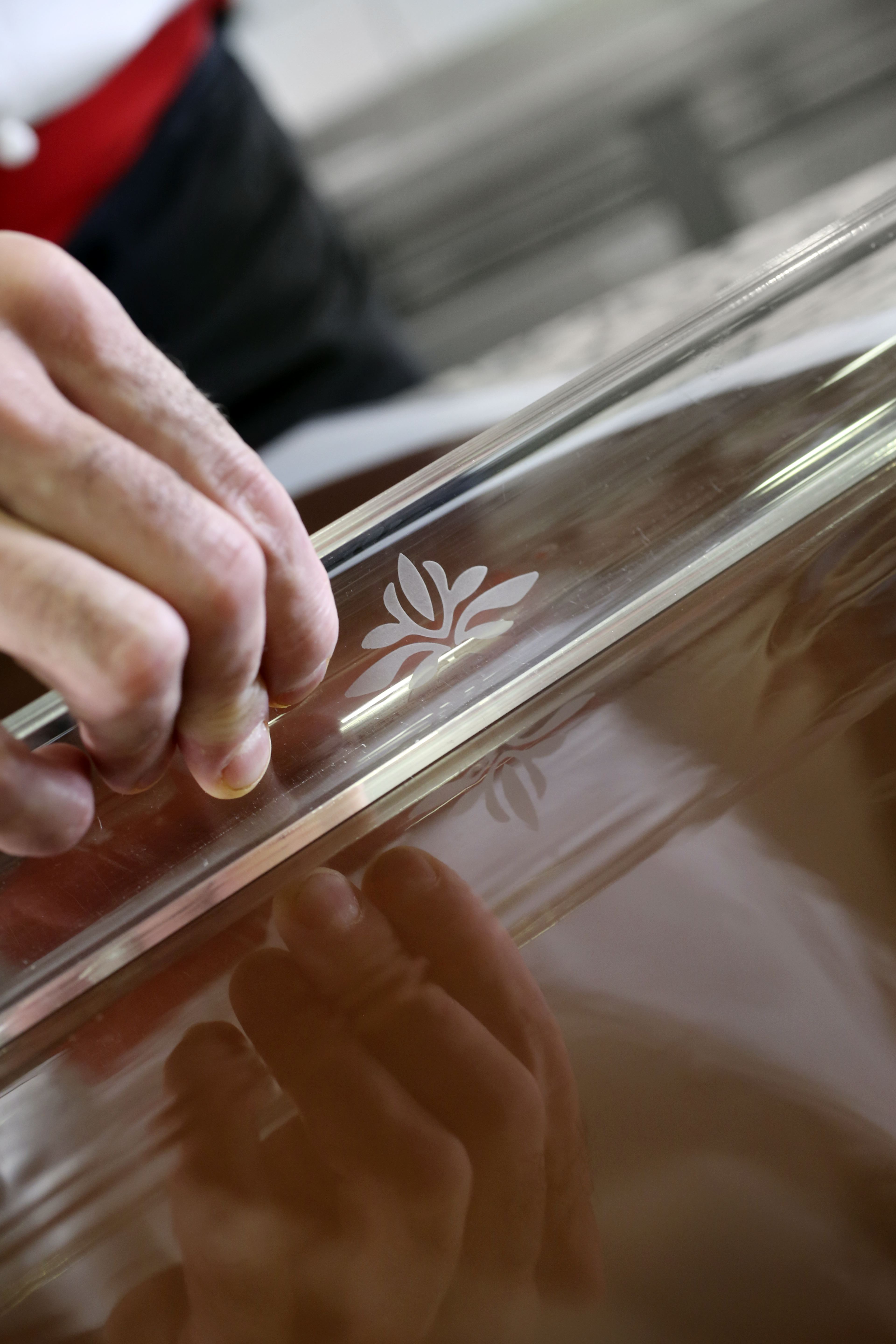 Chef Guillaume will take time to answer questions during and after the live session for an interactive learning experience that will help students bring their skills and confidence to the next level. Students will also gain access to an online forum to share ideas and discuss the content of the class after it has ended. The cost to enroll in each course includes a digital class recipe book, an apron, and a selection of chocolate for an interactive tasting. Each student will receive a diploma to certify completion of the course.
All classes will be conducted via Microsoft Teams without any download required. Because we are only able to ship aprons and gift boxes within North America with a 10-percent off discount for international guests. A 30-percent off discount is also available for chefs who are members of the Valrhona Cercle V loyalty program. To benefit from thoses discounts, email ecolebrooklyn@valrhona-selection.com to enroll.
Mobile Bars
Perlick debuted a line of mobile bars designed by Tobin Ellis to help establishments follow strict social distancing and health guidelines while still turning a profit. Perlick mobile bars are on casters and can be moved anywhere for operational flexibility. With bars and restaurants opening at limited capacity, and with strict CDC guidelines to follow, one central indoor bar with multiple bartenders may not be possible for establishments right now. In addition, with al fresco parking lot pop-ups, sidewalk cafes and streets being converted into outdoor dining spaces, the need for design and equipment flexibility has never been greater. Mobile bars allow multiple bartenders to work at once, serving customers in multiple locations, all while abiding by social distancing guidelines.
"With the global COVID-19 pandemic affecting the way we live and operate, we at Perlick are proud to debut our new mobile bars that will help our customers open safely right now, and continue to operate safely in years to come," said Amy Huston, Director of Sales-Commercial, Perlick.
Perlick's new line of mobile bars range in size from 42" to 66" and come in multiple models and designs. Our mobile bars and accompanying drainboard storage and refrigeration carts are NSF certified and can be safely used both indoors and out. Perlick Signature Mobile Bars utilize the zero-step bartending cockpit, designed by Barmagic founder and Perlick partner Tobin Ellis, for efficiency, which means more drinks poured in less time resulting in greater profits and less bartender fatigue. Zero-step bartending ensures that bartenders have everything they need in the comfort of their own mobile bar cockpit, so they won't come into contact with colleagues. Perlick Signature Mobile Bars are offered in 42" or 66" models and offer a 30" ice chest with sliding cover, a 12" insulated bottle well, and a 42" speed rail. The 66" model also offers two 12" drainboards. Both models include ice melt drainage tank, locking 5" stainless steel casters for corrosion resistance, lower storage area for dry goods and canned or bottled beverages and LED bartender task lighting for operating in the evening and low light settings.
"Perlick wants our customer partners to know we understand these are very difficult times. We are proud that our line of mobile bars will help them stay in business and stay profitable, safely, now and for years to come," Huston said. Perlick's brand new line of mobile bars are available for immediate order.
Check Point Temperature Pedestal
P&O Global Technologies, Inc., introduced Check Point Temperature Pedestal, featuring a hands-free sanitizer dispenser by Moksha Design Inc, based in Doral, Florida. The compact, lightweight and durable device includes temperature measurement, face mask and a mask compliance alert, and a hands-free hand sanitizer dispenser. Moksha Design Inc can brand the entire unit for businesses, gyms, hospitals and more. It stands 11" wide and 62" high, with a base dimension of 13"x13". The tower is made of composite aluminum, and the pedal and base are made of chrome aluminum.
Features of the Check Point Temperature Pedestal include:
A temperature measuring range of 30 degrees Celsius to 45 degrees Celsius (86 degrees Fahrenheit to 113 degrees Fahrenheit,) with an accuracy of 0.1 degrees Celsius and a deviation of ±0.5 degrees Celsius. Recognition distance of .98 feet to 5.9 feet.
Fast temperature measurement mode.
Face mask wearing alert.
Tablet facial recognition access control included on the pedestal/tower/Check Point.
Displays temperature measurement results on the authentication page.
Voice prompt triggered and door status (open/close) can be configured when detecting abnormal temperature.
The Hands-Free Sanitizer features:
Foot pedal to activate sanitizer dispensing.
No special maintenance required.
Includes 64-oz container (holds up to a 1-gallon jug). To plug the device in, all that is needed is a 120V for basic usage, if the system is integrated with an access control through a POE (Power over Ethernet) or CAT6 cable.