A Rare Opportunity
4 Min Read By MRM Staff
Restaurants aren't the only businesses pivoting in response to the COVID-19 outbreak.
Benchmark Wine Group, which normally has an 80-percent business-to-consumer market, flipped its business model to offer considerable discounts on its rare and well-aged wines to restaurants still in operation. Additionally, the Napa, California-based company launched a unique exchange program and purchasing inventory from wineries to help support the loss of sales to distributors due to restaurant and tasting room closures. The firm is also reaching out to displaced sommeliers.
Modern Restaurant Management (MRM) magazine spoke with Benchmark CEO David Parker their efforts. He is also the President of The National Association of Wine Retailers. Read on to learn why he says: "The Coronavirus crisis is pushing all of us to think innovatively."
How is Benchmark helping restaurants that remain open?
Restaurants have always been a highly valued segment of our customer base. As the largest rare wine retailer and wholesaler in the country, we work with fine dining restaurants all across the nation including many that are Michelin ranked, Wine Spectator Grand Award winners. They are a critical gateway to getting our product in front of consumers. With Coronavirus prompting restaurants all across the country to completely rearrange how they operate, we knew we had to act to bolster this segment of the supply chain.
Collaboration, cooperation and communication is what is going to get all of us through these challenging times.
One of our first steps was to offer significant discounts to restaurants that remain open offering delivery and takeout. So, we slashed four-to-seven percent off wholesale prices, which is a significant price cut. These rare and well aged wines may provide higher return and profit for them. It also may serve as a way to distinguish their operation from others. We also have a unique exchange program where they have the option of trading bottles that don't suit their needs for those that do.
Our biggest two restaurant markets are the same as our two biggest consumer markets – California and New York. However in the wake of the Coronavirus-related closures throughout the nation, we have recently sold products to restaurants in Colorado, Washington, DC, Georgia, Massachusetts, North Carolina, Nevada, Ohio, Oregon, Pennsylvania, Texas and Washington. Being a fully licensed retailer, distributor and importer allows Benchmark to buy wine from virtually all sources throughout the country.
In what ways is Benchmark helping restaurants and other establishments that are not open now?
Prior to the Coronavirus crisis, Benchmark was about an 80 percent business-to-consumer operation. Now we are expanding our focus. We are working with top end wineries whose tasting rooms have closed and importers and distributors who have seen their sales drop due to closures in the hospitality industry. We are providing to all an alternate channel to market their current vintages as well as library wines. We have also doubled our purchases from wineries, importers and distributors. Just days ago we purchased more 1,800 bottles from a Michelin three star restaurant.
With all of these segments of the supply chain, we consider which wines do they offer that match our customer's needs? How can providing access to the nationwide market through our digital marketplace be a major benefit to them? How do we keep them strong so that when restaurants reopen, wineries, importers and distributors will be able to step right in and serve this vital customer base? The continuous and rapidly evolving search for answers to these questions motivate us everyday.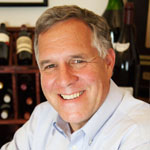 How is Benchmark working with sommeliers?
Benchmark Wine Group has been reaching out to sommeliers who may be displaced, offering them a number of roles from helping us work with cellar owners and customers to helping us review and write about wine. One new venture that we are particularly excited about is our new Raid y(our) Cellar Virtual Tasting series. The essence of the tasting is to help support the wine professionals who either had to close their wine businesses or were laid off.
Each week we will bring in a Sommelier to host a wine tasting on a particular topic. For example, one virtual gathering will focus on Bordeaux. Six consumers will have the opportunity to enter the "Somm's table" for an intimate tasting and discussion with the sommelier. The consumers will choose a wine from their own cellar. We ask that those "seated" at the table give a $50 dollar minimum donation. There is a free viewership option. Here's the link to register.
Starting this week, the Raid y(our) Cellar virtual tasting is teaming up with the United Sommelier Foundation, a not-for-profit charitable organization aimed at helping wine professionals who are impacted by the COVID-19 pandemic, with all proceeds going towards helping wine professionals across the country.
Why do you feel these activities are important for Benchmark?
In times like these, we are challenged to quickly develop innovative new programs to meet changing demand and market forces. Our goal is to not only keep the company strong for our employees but to keep the various components of the wine supply chain strong. It's always been part of our ethos to try to help those in our industry to assure that we all have a solid future together.
When restaurants do reopen fully, we anticipate at least initially a change in how they offer their services. Social distancing may push restaurants to seat their clients further apart while offering more personal attention from waitstaff, sommeliers and chefs. They may expand their outdoor seating and/or their counter service. They also may continue offering curbside pickup/takeout. One option we envision is for restaurants to offer a prix fixe menu. Customers can put in their orders the previous day and choose their wines from a virtual wine list. Benchmark would deliver the wine the next day. Doing a "virtual wine list" would allow restaurants to offer thousands of bottles without having to purchase them beforehand. This will enable them to ramp operations back up on a limited budget.
The Coronavirus crisis is pushing all of us to think innovatively. Collaboration, cooperation and communication is what is going to get all of us through these challenging times. We hope that moving forward the partnership that we develop with our restaurant partners during this tumultuous period will remain strong for many years to come.