A Day in the Life: Jean-Georges Restaurant Director of Restaurants Vincenzo Decaria
4 Min Read
Jean-Georges Director of Restaurants Vincenzo Decaria was raised in Crotone, Italy surrounded by hotels and restaurants. While studying for a law degree, he worked nights at restaurants and bars. He then started working at a private members club, Café Royal and visited New York for a consultancy job and ended up staying.
Decaria has been with Jean-Georges Management for seven years and played a fundamental part in opening many of Jean-Georges' restaurants including L'Italien and L'Asiatique in Marrakech, Curiosa in Doha, Happy Monkey in Greenwich, Jean-Georges at The Shinmonzen in Kyoto and Tin Building in New York.  He started in the role of Manager and left for nine months to open The Edition hotel open in Times Square. He came back to Jean-Georges Management as a multi-unit General Manager (Mercer Kitchen and The Inn at Pound Ridge. After a few years, he was promoted to Service Director and then Director of Restaurants.  
Modern Restaurant Management (MRM) magazine learned more from Decaria about his role, approach to hiring and culture. 
What does your role of Director of Restaurants entail?
The Director of Restaurants oversees the top-line financial and operational elements of the restaurants and ensuring that the restaurants are operating according to the company policies. 
Additionally, I do see myself and part of my role as an ambassador of Jean-Georges, meaning that every aspect of our restaurants are handled according to Chef's vision, we truly believe in hospitality and great experiences and acting in a scrupulous way so that everything can lead in that direction.
What are things you do each day to make sure the restaurants operate efficiently?
I believe that the restaurant industry is composed of people who provide services to other people so the human aspect of it is crucial. Besides financial and operational responsibilities in my day to day, I'm in constant contact with our team, communicating with them several times a day and am present at all of our restaurants. 
I do see a restaurant as a newborn baby that never ages and the attention to detail cannot be overlooked or forgotten.
I do see a restaurant as a newborn baby that never ages and the attention to detail cannot be overlooked or forgotten. Every day, I visit a different restaurant, whether in NYC or abroad – when I'm there, I try look at our restaurants through the eyes of our guests, to always challenge myself and the team to be better than the day before. 
What characteristics do you look for when hiring?
My interview style is very friendly and open because we are always looking for talent, however we are aware that each applicant has their own personality and way of seeing hospitality, so for me it is more about how we can we build on that, how open the candidate is to receiving guidance and advice and what the potential growth is. I believe in a daily training and mentorship to our managers and everything can be achieved by our team if they are committed to it.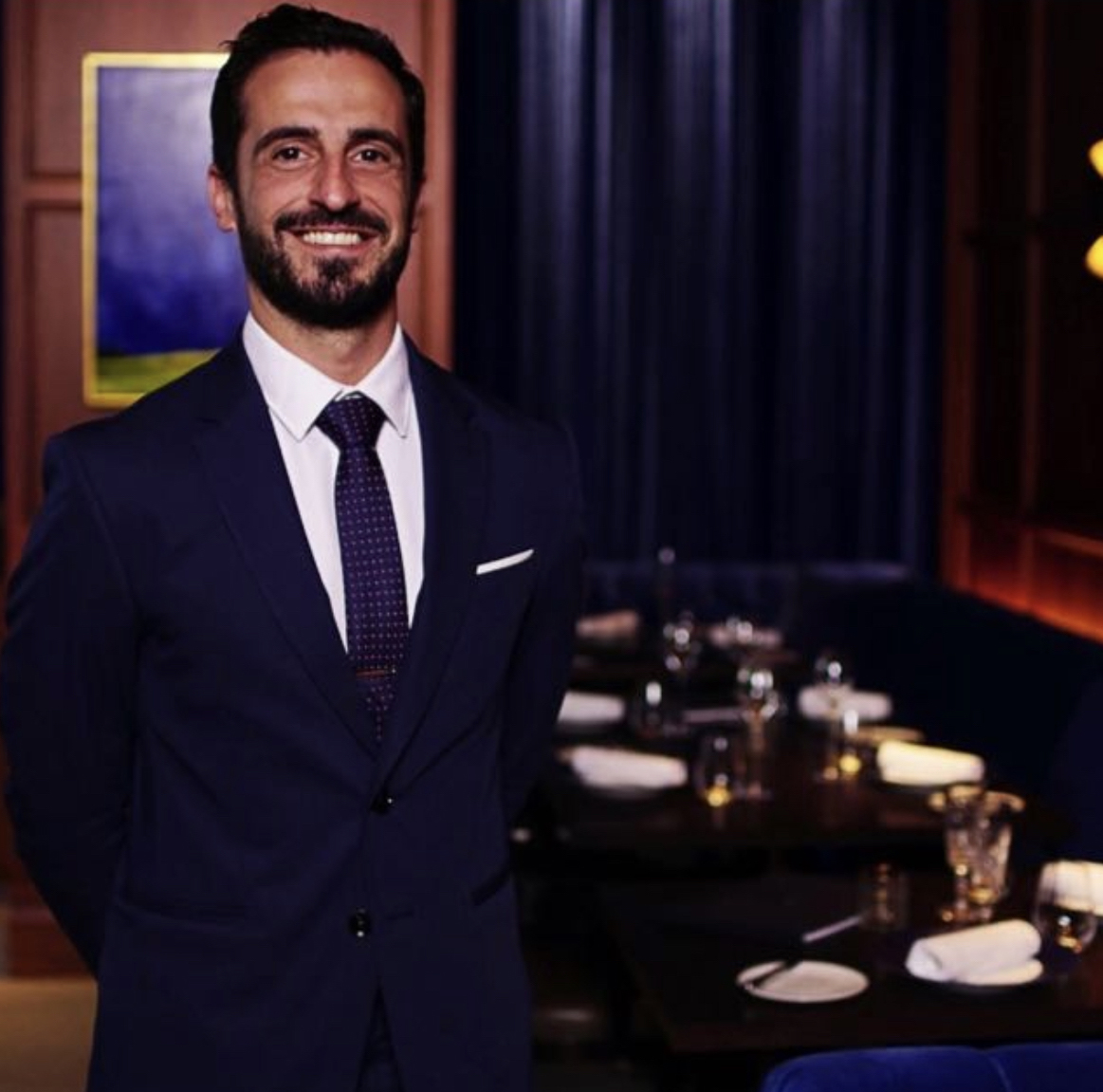 How do you create a lasting restaurant culture?
A long lasting culture is key to the success of the restaurants and I believe that there are a variety of ways to achieve that.
At Jean-Georges Management, it really starts from the interview process, every person that joins our team has been made aware of how we operate and what the expectations are, that continues during the onboarding and training process, we want to ensure our values – personal and professional are communicated because that will reflect on guest experience.
In what ways did the pandemic change operations at Jean-Georges?
I will forever remember that period of time, we learned a lot and I believe the main message was how fast we could change and adapt ourselves to the new environment and guests needs.
I believe what really helped us was the ability to change and adapt quickly, we all forgot about our titles or job assignment – the priority was to maintain relationships with our guests but from afar and to ensure as many team members as possible were employed during this trying time. 
What do you feel are key issues facing restaurants, particularly Jean-Georges properties, today?
For Jean-Georges Management, but I would assume, the entire hospitality industry is to face the strong desire of bringing the business level at a higher level than it was before the pandemic and the main challenge of course is related to staff.
We feel that there has been a decrease of people who view see this industry as a career and are in the industry because they are passionate.  Many people nowadays approach a job in a restaurant as an opportunity to achieve something in another field and not anymore because that is their passion.
What advice would you give to someone who wants to follow a similar career path?
I grew up in the hospitality industry, starting from my parents being in the hospitality industry, to working at bars and restaurants throughout school. The secret ingredient to succeed in this field is really to love what you do everyday, there is no limit to our possibilities for a simple matter of fact that a restaurant or a hotel are public spaces and we never know who is going to walk through the door.
We should challenge ourselves on a daily base and be curious in learning and growing. Ensuring happiness is not always easy and we face long days at work and sometimes difficult times, but to see the smiles on our guests' faces, or the progresses of our team members as motivation to keep feeding the passion we have and spread that around every single day.