3D Ramen: Designing a Fast-Casual Concept
2 Min Read By Max Lancaster
Clever Ramen, scheduled to open this spring, was designed with the concept of using raw, true materials that bring warmth and life to the restaurant space.
Born and Raised Hospitality, the restaurant group behind other Phoenix restaurants Clever Koi, Across The Pond, and Fellow Osteria teamed up with Aline Architecture Concepts to create the new fast-casual build-your-own meal restaurant featuring a menu of customized ramen noodle bowls, steamed bao buns, and seasoned fries.
Aline Principal Brian Laubenthal said they wanted to bring plant life and warmth into the project, but also let the design and function of the space lean heavily on technology while keeping its character. Clever Ramen features a curved plywood ceiling and wall that was created using 3D parametric modeling software that allowed Aline to design the ceiling and walls to mimic the shape of a ramen noodle.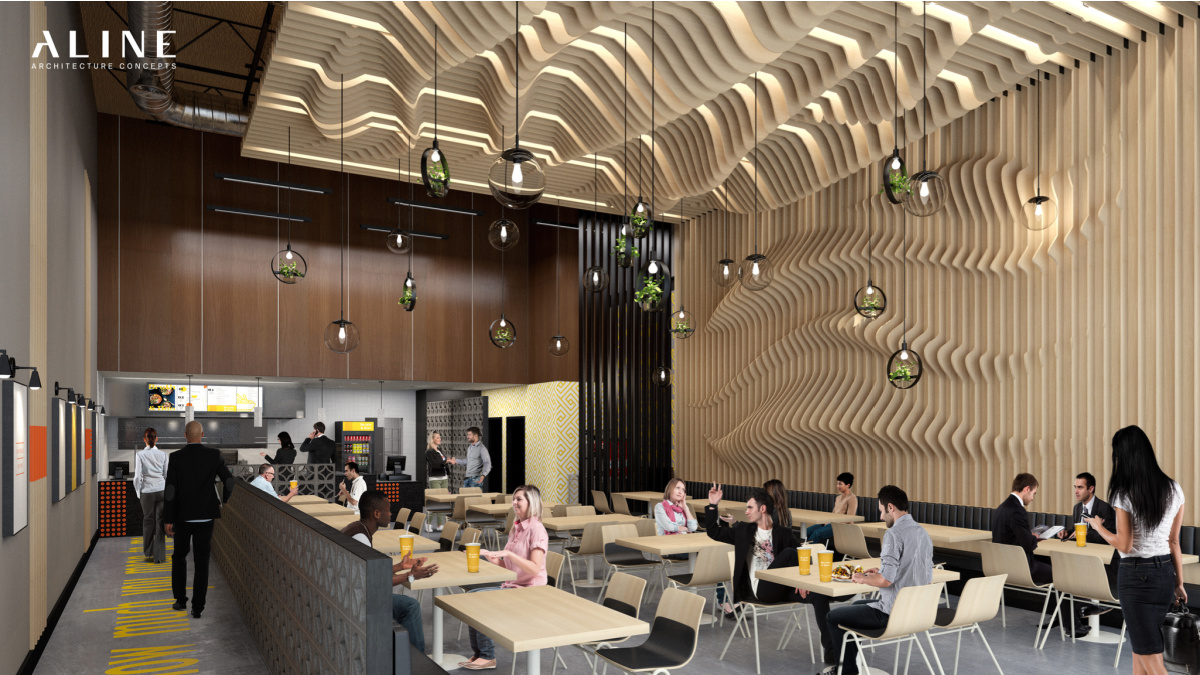 "We developed the curved plywood ceiling and wall using a parametric software that allows us to control the shapes," Laubenthal said. "From the software we directly send the parameters to the CNC machine for accurate cuts and a quick turnaround."
The parametric software also allowed Aline to design Clever Ramen with less waste and allowed them to better budget project cost. The challenge with using new technology is that it can make some projects seem cold and robotic. Aline sought to use this new 3D parametric technology to design a restaurant that had a modern feel with real heart and character.
"We really wanted to design a restaurant using modern technology and not lose the authenticity and character that makes our projects unique," Laubenthal said.
Born and Raised Hospitality founder Nick Campisano said his team found the passion of the architecture team contagious.
"Talented, idea driven, professional and one of a kind are just a few words that come to mind when we sit at the round table with Brian, Heidi and their team," Campisano said referring to other members of the Aline team. "They are the forefront of architecture and design and working with them has been truly inspiring."
Clever Ramen was also designed with current health and safety precautions in mind. The eatery focuses on hands-free and mobile ordering and the owners are considering installing a retinal display at the entry that would automatically display the guest's last order to enable the customer to reorder or edit.